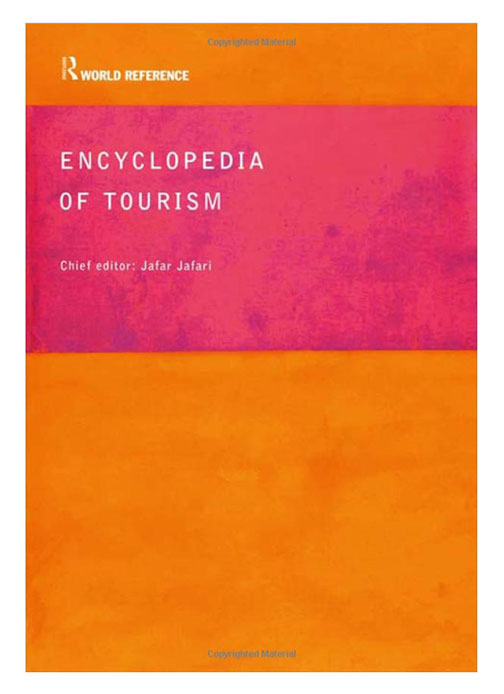 by
buhalisadmin
Encyclopedia of Tourism
Jafari, J., (ed) 2000, The Encyclopaedia of tourism,Routledge, London. ISBN 0415154057 (Dimitrios Buhalis Associate Editor for Technology). http://goo.gl/SYm3lH
In fewer than three hundred years tourism has become a global service industry of great economic, cultural and political importance. Published to critical acclaim, the Encyclopedia of Tourism – now available as a Routledge World Reference title – is the definitive one-volume reference source to this challenging multisectoral industry and multi disciplinary field of study.
Comprising over one thousand entries, this volume has been written by an international team of contributors to provide a comprehensive guide to both the manifest and hidden dimensions of tourism. It explores the wide range of definitions, concepts, perspectives and institutions and includes:
comprehensive coverage of key issues and concepts
definitions of all terms and acronyms
entries on the significant institutions, associations and journals in the field
country-specific tourism profiles, from Greece to Japan and Kenya to Peru
thorough analysis of the trends and patterns of tourism development and growth.
The extensive cross-referencing and comprehensive index will assist the reader in making links between the diverse aspects of tourism studies, and the suggestions for further reading are inva