In addition to my book
Accessible Tourism Concepts and Issues by Dimitrios Buhalis, Simon Darcy
Really proud of my new book that will be available by the end of the year:
BEST PRACTICE IN ACCESSIBLE TOURISM : Inclusion, Disability, Ageing Population and Tourism
Edited by Dimitrios Buhalis (Bournemouth University),
Simon Darcy (University of Technology, Sydney) and
Ivor Ambrose (European Network for Accessible Tourism - ENAT)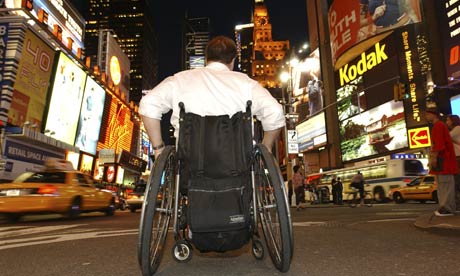 Description
This book brings together global expertise in planning, design and management to inform and stimulate providers of travel, transport, accommodation, leisure and tourism services to serve guests with disabilities, seniors and the wider markets that require good accessibility. Selected country reports, detailed case studies and technical guidance from leading experts provide an essential resource for academics and practitioners.
Contents
1. Ivor Ambrose, Simon Darcy and Dimitrios Buhalis: Introduction
2. Ivor Ambrose: European Policies for Accessible Tourism
3. Pieter Ghijsels: Accessible Tourism in Flanders: Policy Support and Incentives
4. Peter Neumann: Accessible Tourism for All in Germany – A Case Study
5. Nikos Voulgaropoulos, Eleni Strati and Georgia Fyka: Accessible Tourism in Greece: Beaches and Bathing for All
6. Laurel Van Horn: The United States: Travelers with Disabilities
7. Simon Darcy, Bruce Cameron and Stephen Schweinsberg: Accessible Tourism in Australia
8. Sandra Rhodda: Accessible Tourism in New Zealand
9. Mike Prescott: Universal Tourism Networks
10. Huong Le, Yuka Fujimoto, Ruth Rentschler and David Edwards: Tourism Victoria, Australia – An Integrative Model of Inclusive Tourism for People with Disabilities
11. Lilian Muller: Accessible Tourism in Sweden – Experiences – Stakeholder Marketing
12. Philippa Hunter-Jones and Anthony Thornton: The Third Sector Responses to Accessible/Disability Tourism
13. Caroline Walsh, Janet Haddock-Fraser and Mark P. Hampton: Accessible Dive Tourism
14. Andrew Wright: Tour Operating for the Less Mobile Traveller
15. Simon Darcy and Ravi Ravinder: Air Travel for People with Disabilities
16. Roland Krpata: Accessible Public Transport: Vienna City Tourism
17. Katerina Papamichail: Accessible Hotels: Design Essentials
18. Bruce Cameron and Simon Darcy: Wheelchair Travel Guides
19. Shane Pegg and Norma Stumbo: Accessing Desired Heritage Tourism Services
20. Bodil Sandøy: Norway VisitOslo: Supporting Accessible Tourism Content within Destination Tourism Marketing
21. Jesús Hernández Galán: Accessible Tourism in Spain: Arona and Madrid
22. Andrew Daines and Chris Veitch: VisitBritain: Leading the world to Britain
23. Tracey J. Dickson and Simon Darcy: Australia: The Alpine Accessible Tourism Project and Disabled Wintersport
24. Susana Navarro García-Caro, Arno de Waal and Dimitrios Buhalis: Special needs customer care training for tourism
25. Ivor Ambrose, Dimitrios Buhalis, Simon Darcy: Conclusions: Best Accessible Tourism Practice
Author information
Professor Dimitrios Buhalis is a Strategic Management and Marketing expert with specialisation in Technology and Tourism at Bournemouth University.
Dr Simon Darcy is an Associate Professor and Research Director in the School of Business at the University of Technology, Sydney.
Ivor Ambrose is the Managing Director and co-founder of ENAT, the European Network for Accessible Tourism.
Aspects of Tourism 234 x 156 (R8vo) c 15/01/2012 c 408pp Hbk ISBN 9781845412531 C. £109.95 / US$179.95 / CAN$179.95 / €129.95 Pbk ISBN 9781845412524 C. £34.95 / US$59.95 / CAN$59.95 / €39.95
Subject (BIC): KNSG Tourism Industry, KJS Sales and marketing, JFFG Disability: social aspects Territory: World Level: Postgraduate, Research / Professional, Undergraduate Cat: 75